Ninja Warrior
---
Beginer-Advance Ninjas
$76/month
Beginner, Intermediate & Advanced – ages 6-18yrs old.
1 hour a wk

Same instructor each week

Level testing evaluation 3 times a year (opportunity to move up a level)

Specific curriculum designed for ninjas to progress in strength and agility

One monthly guest pass

Will have opportunity to compete in youth competitions we'll host throughout the year
Ninja Team
$140/month
Ninja team athletes must be 10-18 yrs old and will be required to attend 2 – 90min classes per week. The ninja master instructors will prepare the ninjas for competitions around the region. Master instructors will attend competitions with ninja athletes. Ninja team athletes will compete in several competitions throughout the year.
2 – 90min classes each week

Same instructors each week

Training program put together from American Ninja Warrior competitors

Training program designed to increase strength, agility and discipline

Opportunity to compete against several ninjas in the surrounding states
Adult Ninja
$120/month
Adult Ninja class is our time to play, while getting fit! It's designed to give adults the opportunity to get stronger in a fun and different setting. We have also put together a training program for adults that wish to pursue American Ninja Warrior! The program has been established by American Ninja Warrior competitors Tyler Smith and Spencer Johnson (owner of Emerge academy).
$120 / month

Access to all adult classes/ Adult open Gyms/ Access to basic workout facility during hours of operation
Punch Cards
Punch cards are great for families! Punch cards can be used for classes or open gym.
Day Pass – $25 – Expires in 1 month

5 Punch – $90 – Expires in 1 month

10 Punch – $170 – Expires in 3 months

20 Punch – $320 – Expires in 3 months

50 Punch – $750 – Expires in 6 months
---
Your Trainer
Hello everyone, my name is Troy DeZeeuw, I am 32 years old and I want to tell you a little bit about myself.  My journey into obstacle training started due to tragedy in a way, I tore my left knee's ACL in 2010 inline skating.  I have aggressively inline skated since I was 15, and for most of my teen and early 20's you would find me traveling the Midwest for rollerblading competitions and various events. After receiving knee reconstruction surgery and rehabilitation, I was able to film and edit a full length rollerblading video including a full profile section of myself.  What happened next changed my life forever, I signed up for the 2014 Warrior Dash Iowa and got the obstacle bug. I immediately signed up for a local event the next weekend and placed 2nd. I had ran track in High school but hadn't went for a run in almost a decade, but I could still keep a good pace and the obstacles were like a playground and ever since that day I was hooked. I have since ran multiple OCR's, and all in the Elite wave of competition, usually placing in the top 5. I then got wind of American Ninja Warrior, and things changed even more towards a life of obstacle training. I began weight lifting, body weight training and rock climbing as a way of preparation and submitted a video for season 7 of ANW with hopes of receiving a phone call from casting. I did not get a call, and it motivated more to train harder and get stronger and bigger. I have since trained extensively with full body workouts, proper nutrition and lots of local and regional ninja competitions, but still have not gotten the phone call from NBC. My weight has went from 125lbs to 155lbs in just 3 short years and my strength has grown exponentially. Ninja training has changed my life in the best ways, it has brought me into contact with some of the best people that I know. Obstacle training and coaching has become my passion over these last few years and I cannot wait to put that drive and energy into bringing you the best experiences possible at our gym. 
Your Trainer
Spencer's 17 yearlong pursuit of an Olympic dream began when he was 9. It included moving away from home at age 14, living with countless host families and attending 3 different high schools. He became an elite level athlete at the Olympic Training Center in Colorado Springs. Though Johnson's pursuit didn't end with a spot on the Olympic team, he retired from the sport ranked in the top 30 gymnasts in the U.S. Shortly after retiring, Spencer learned that his true gift was not in competing, but coaching. In 2013 he started a boy's program that quickly became the fastest growing program in the state of Iowa. In 2014 Spencer was voted in as USA Gymnastics Iowa State Chairman. Since accepting the position, enrollment in boys' gymnastics, for the state of Iowa, has tripled. In 2016 Johnson's boys brought home several national medals including a gold medal national title. Spencer was awarded USAG Iowa Men's Gymnastics Coach of the Year. He recently became an American Ninja Warrior and battled the course all the way to the Las Vegas Finals. Spencer attributes a big part of his success to his wife, Katie, who he met, when they were 12, attending the same gym. Katie has worked in early childhood education for over 10 years and was also a gymnast for several years. Spencer states that his wife's surpassing knowledge in early childhood, rival determination and unparalleled skills as a mother continues to motivate and uplift him and people around her. Together they have proven to have created not only a strong educational curriculum but also a contagious environment.
Your Trainer
Tyler has competed on Season 8 and 9 of American Ninja Warrior and made it to Vegas as a rookie. Throughout the year he competes in regional ninja competitions and this year qualified for the national finals of the UNAA and finished 7th out of over 200. Tyler participated in the Conquer the Gauntlet Des Moines and qualified for the World OCR Championships in his first ever obstacle course race. Tyler has a background as a personal trainer and is excited to share his love for Obstacle training with the people of Iowa.
Your Trainer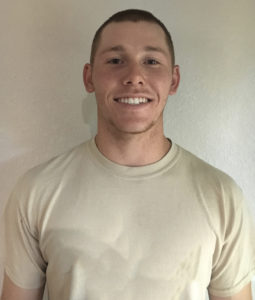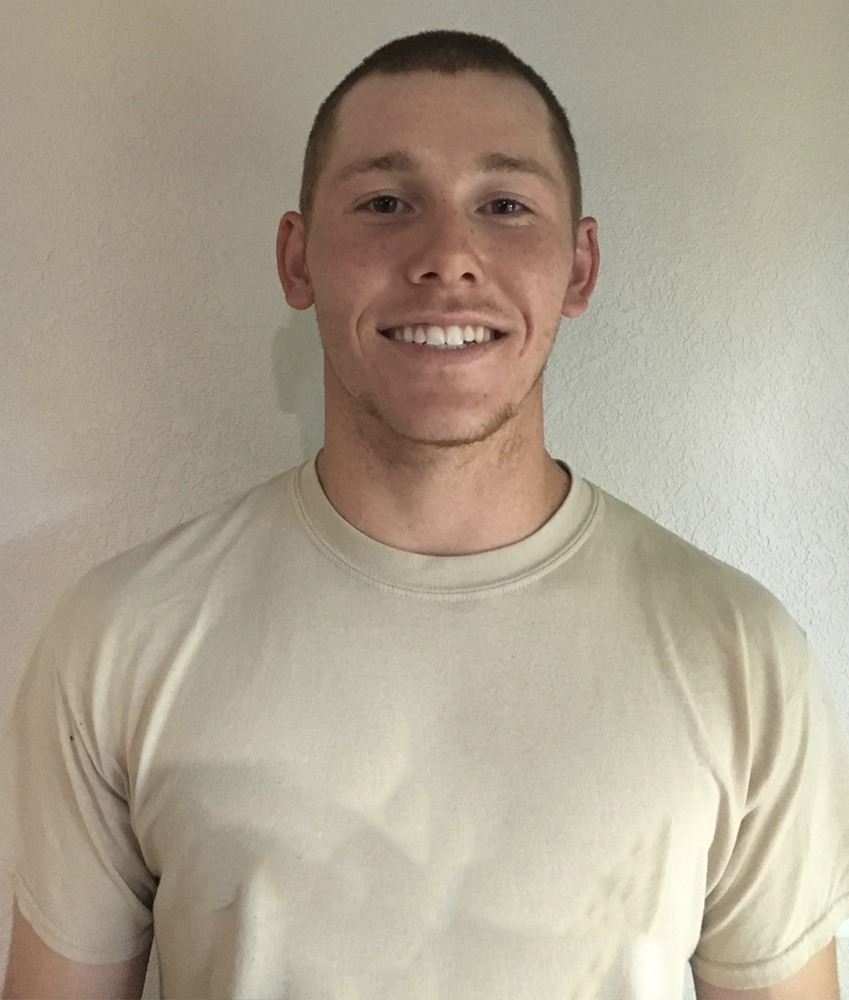 I am twenty years old born and raised in johnston iowa. My hobbies include hunting camping climbing and of course being a ninja.
No events available!